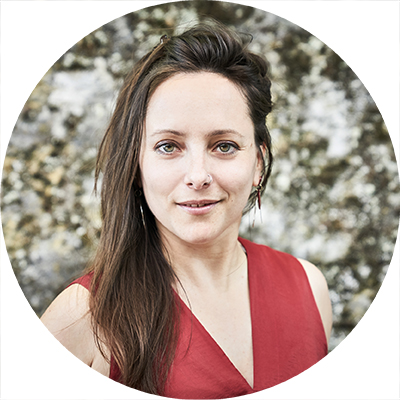 Leslie is from a little village in Jura. That is where she started to play the violin with a wonderful teacher, Simone Schilte, who gave her the love of music since the age of 5. The violin studies brought her to London where she started freelancing with orchestras such as the London Symphony Orchestra and the BBC Concert Orchestra. In 2012, she became the Southbank Sinfonia's Concertmaster, with whom she often performed as a soloist.
But early on in her career, Leslie realises how much she loves playing chamber music. In 2013, Leslie became the principal second violin of the Manchester Camerata conducted by Gabor Takac. In this wonderful chamber orchestra, she was lucky to play with prestigious musicians such as ; Martha Argerich, Ferenc Radosh, Nicola Benedetti, Rey Chen. She also had the opportunity to play as a soloist with the orchestra on BBC radio 3 and a double concerto with Giovanni Guzzo. She is also the principal second violin of the Camerata Alma Viva.
Leslie is regularly invited as the principal second violin in the Edimburgh Scottish Chamber Orchestra, in the Newcastle Royal Northern Sinfonia and at the Strasbourg Philharmonic Orchestra. Leslie founded her own chamber orchestra, the Brillig Ensemble, without a conductor,which she leads from the violin.
She also founded a multi-award winning string trio, the Elixir Trio and since 2014, Leslie is the second violin of the Quatuor Zaïde, where she enjoys a wonderful career full of concerts in some of the best halls in the world (Berlin Philharmonie, Paris Philharmonie, Boston Jordan Hall, Stockholm Konserthuset, Vienna Musiekverein, Amsterdam Concertgebouw, London Wigmore Hall), great tours (Europe, Sweden, Ireland, Colombia, Canada), collaborations with fantastic prestigious musicians and 3 critics acclaimed CD in NoMad Music Label.