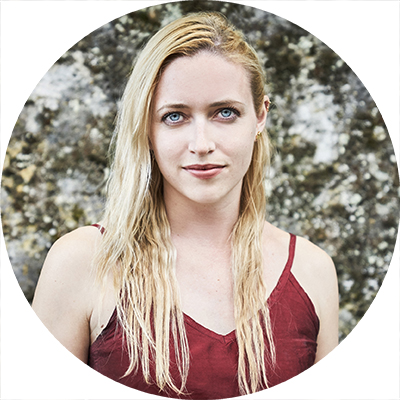 Born in Toronto, Tamara Elias started playing the violin at the age of six after moving to Switzerland with her family. At the age of eight, having already won several prizes in her hometown, she began her studies with Tibor Varga at the academy that he founded in Sion, and performed her first Mozart Concerto with orchestra a year later at his summer festival.
Eager to explore new possibilities, she moved to England to study full-time at the Yehudi Menuhin School with Maciej Rakowski. Her years at the Menuhin School gave her the opportunity to perform in many prestigious venues and to tour the UK and abroad as a soloist and chamber musician.
She went on to study with Pierre Amoyal, Robert Zimansky, and Patrick Genet in Lausanne and Geneva, where she obtained a Master of Arts in Performance and a Master of Arts in Pedagogy, both with honours.
Her time in Switzerland led her to co-found and lead the Rothko Quartet, to regularly guest lead the Lausanne Sinfonietta, to integrate the Camerata de Lausanne, and to perform as a soloist and chamber musician in various prestigious festivals such as the Gstaad Menuhin Festival, the Verbier Festival, the Septembre Musical Montreux Festival, and the Sion Festival.
Tamara has been awarded the 'Adolphe Neuman' prize by the City of Geneva for "outstanding results during her studies" and has been the recipient of bursaries from the Hans Wilsdorf and the Fritz Gerber foundations in Switzerland.
She moved to London to join Southbank Sinfonia in 2015 where she was given the opportunity to perform as a soloist under the baton of Royal Opera House conductor Paul Wynne-Griffiths, as a result of their concerto competition. She currently enjoys an active freelance career, dividing her time evenly between chamber music, guest leading chamber ensembles, and orchestral performance with groups such as Aurora Orchestra, Britten Sinfonia, and Royal Philharmonic Orchestra.
This season's highlights have included performances at Royal Albert Hall for the BBC Proms and at Amsterdam's Concertgebouw with Aurora Orchestra, a concerto at Cadogan Hall, a performance of Steve Reich's Pulse with the Colin Currie Group for the composer himself at the Louis Vuitton Foundation in Paris, as well as tours to France, Germany, United Kingdom, Netherlands, and Switzerland.
She looks forward to performing a series of chamber music recitals in 2018 that stem from a new collaboration with City of London's medieval St Olave's church as artist-in-residence, as well as tours to the United Arab Emirates and Lebanon.