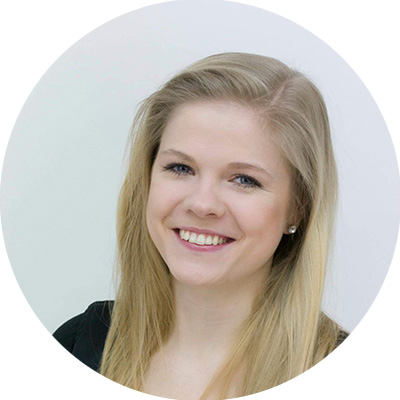 Siret Lust is a London-based freelance double bass player born in Tallinn, Estonia.
First and foremost she is a passionate chamber musician. Besides playing with the Camerata Alma Viva she has worked with ensembles such as the Jigsaw players, Maiastra, Martitucci ensemble, 12 Ensemble, Faust Ensemble, Nagata quartet and participated at various chamber music festivals in UK, France, Greece, Finland and Estonia.
Siret performs regularly all-over Europe and has worked with orchestras such as the Royal Concertgebouw Orchestra, London Symphony Orchestra, Royal Philharmonic Orchestra, City of Birmingham Symphony Orchestra, Le Concert Olympique, Scottish Chamber Orchestra, Netherlands Chamber Orchestra, London Sinfonietta and Kremerata Baltica to name a few. She has performed Koussevitzky and Vanhal Bass Concertos with Tallinn Chamber Orchestra, Parnu City Orchestra and Tallinn Music High School-Estonian National Symphony Orchestra.
Siret received her early musical training at the Tallinn Music High School with Kaupo Olt. Later she graduated both her Bachelor and Masters degrees with distinction at the Guildhall School Of Music and Drama under the tutelage of Rinat Ibragimov and Luis Cabrera. While studying she also toured with the Gustav Mahler Jugendorchester and the European Union Youth Orchestra. Siret has received awards from the Countess of Munster Trust, Guildhall School Trust, Craxton Memorial Trust, Help Musicians UK, Estonian Cultural Development Fund and the Archimedes Foundation. Siret currently plays a double bass made by Luigi Ferrarotti in Turin, Italy ca 1930.