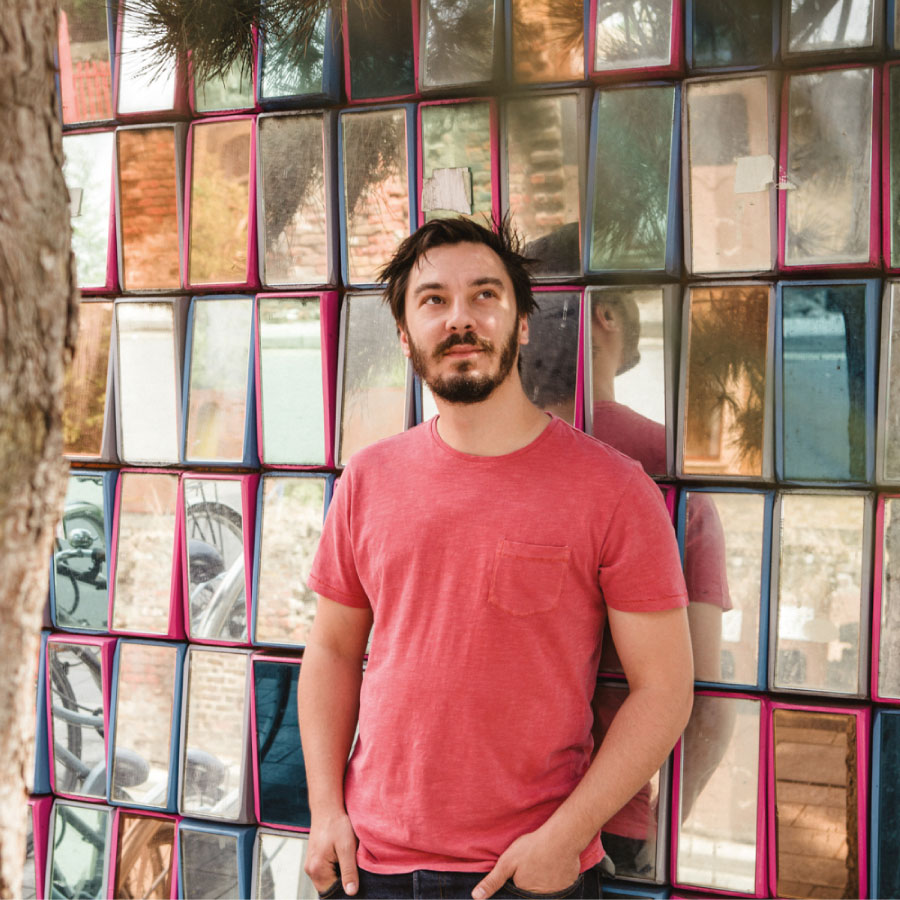 The dynamic ensemble Camerata Alma Viva and renowned jazz pianist/composer Bruno Heinen have embarked on a daring new collaboration. They have recorded their take on one of the most recognisable and oft-performed works in all classical music. Heinen's Four Seasons is a completely new composition.
Rather than an arrangement of the Vivaldi, Heinen attempts to answer the question posed to him by the Camerata: If Vivaldi were alive today, what might a new Four Seasons sound like? Heinen explores a written and improvised language somewhere between jazz and impressionism to attempt an answer. With influences from the historically-informed performance practice (emphasising the baroque spirit of freedom and transparency) and the language of modern jazz piano improvisation.
The Four Seasons, as one normally hears it, is a programmatic work, with the music depicting nature through sound, featuring thematic passages intertwined with improvisatory moments. Respect for the spirit of the piece is at the centre of the exciting new project, where a new perspective and free improvisation will enlighten and enrich each movement's meaning, depth and essence.
They will be launching the album tonight with a solo set from Heinen in the first half and their Changing of the Seasons in the second.
Marlbank 5 star review: 
"It is the serenity that struck me listening to this wholescale momentous re-envisaging of Vivaldi's The Four Seasons. Hint: this is not paraphrase or musical surgery, time travelling or wishful thinking, and is resolutely unswung. The music here is completely an original creation in the primary sense that it banishes the baroque entirely (in places it owes more to post second world war modernistic experimentation) and there is no sense of forced deconstructing. It also avoids falling between the two stools of jazz and classical music, usually a trap that many well intentioned players fall into, their fate sadly to be mauled like the most helpless lion baited by tormentors.
What star pianist Heinen and the strings have accomplished I imagine is a bit like their looking at a painting and then struck by inspiration managing to ignite something fertile in their imaginations and create something new drawn from their virtuosic skill to let their own creativity run free. The British jazz scene is blessed with many great young jazz pianists and I would place Heinen already up there with the very best of his and the generation a step above him, eg Gwilym Simcock, Liam Noble, Robert Mitchell, Zoe Rahman, Matthew Bourne, Alexander Hawkins and Ivo Neame, each very different improvisers but all at the top of the tree creatively as they follow a few decades on from the first emergence in the arboretum of the heavyweight champion still, Django Bates.
In Changing of the Seasons there is an economy in the writing, a simplifying of the complicated and a studio performance zen-like discipline, more repose, that captures the mood without smothering it. Again that sense of lightly chilled calm surrounds and cocoons. If this were a painting it would be a Monet perhaps in its differences every time, meditations on the same raw materials, the nuance of small differentials where the detail is everything, no exact match or matter how much it might on the surface be the same. (Water Lilies, above).
Heinen's major statement is in the extended solo on 'Summer' that has a magnitude to it that in context dwarfs everything on the record, the plangent strings conjuring a dramatic apocalyptic sense in all its alarm like a dangerous breeze and yet wonderfully abstract simply open for interpretation when they respond. 'Autumn' and 'Winter' are also very dark and you get the sense that this is interior music, a journey into night that somehow banishes fear. Seeing the ensemble live last year not long after the studio session was a stimulating occasion and beyond the distraction of the concert hall with all its niceties there's even more of a private wonderful depth here and yet a sense of occasion every time you hit replay to unspool that delicious moment that somehow crept in and curled up satisfied inside."