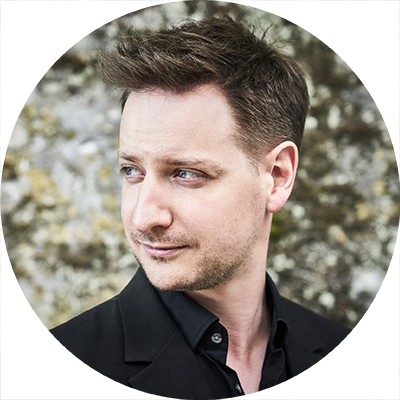 Mathieu was born in Paris and after completing initial musical studies in Paris, Lille and Créteil, moved to Switzerland to complete his studies at the Geneva Conservatoire. There he received his Master of Arts, achieving both soloist and teaching diplomas.
A keen chamber musician, Mathieu's interest for chamber music grew throughout his studies, leading to the founding of many chamber ensembles including duets, piano trios, piano quartets and string quartets. His love of the orchestra led him to take part in symphonic ensembles such as the Verbier Festival Orchestra, the Sinfonietta de Lausanne and Hallé Orchestra in Manchester, and more intimate chamber orchestras such as the Camerata Bellerive led by Gabór Takács-Nagy and the Lochen European Chamber Orchestra led by Michael Wendeberg.
His soloists activities led him to perform in France Switzerland and the United Kingdom in all sorts of repertoire such as Shostakovich Cello concerto n.1 and Vivaldi concertos with various orchestras such as Southbank Sinfonia in London.
Aware of the importance of diversifying his experiences as a musician, Mathieu has played in pop-rock bands, jazz bands, has participated in electronic music projects, and has worked extensively with French singer Milly, performing widely throughout France.
Passionate about sharing his love for music and particularly for the cello, Mathieu has always balanced his musical life between performing and teaching. This passion has led him to work as a cello teacher both in the Geneva Conservatoire and in the Geneva Popular Music School.
When he is not playing his cello, Mathieu is constantly trying to learn to do new things, from building computers, fixing vintage objects to developing new cooking recipes.
Mathieu is a founding member co-administrator and principal cello of the unconducted ensemble Camerata Alma Viva.